Health and Safety Representative - Level 2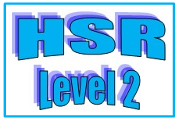 Cost - With CITB: $275 - Without CITB: $595
This SafeWork SA approved course provides elected HSRs with the second level training to operate as a HSR in the workplace. Participants must be an elected HSR and have completed Level 1 HSR Training. Participants will be provided with the skills and knowledge required to:
Apply a systematic approach to managing and controlling multiple WHS risks
Understand the responsibilities of all parties in managing WHS issues
Participate in developing action plans for controlling and monitoring hazards and risks
For Additional SafeWork Funding information - Click here


Health & Safety Representative Level 2 Course Information Sheet
Course Enquiry
You can send us a message with the form below to get more information on Health and Safety Representative -Level 2 (3 days) or details on alternate courses if there are currently no dates available. You may also make a Corporate Enquiry.